For those of you that love your Google Reader (and follow this little blog here in Google Reader) I wanted to share my next step for making sure I can still get a beautiful feed of all my favorite blogs once Google Reader bites the dust.
I just spent some time importing my Reader into BlogLovin' and it was as simple as a few clicks can get! It has a similar layout AND has a great iPhone app that works just fine on the iPad – something Google Reader was missing entirely. So, I totally recommend it if you are loyal to your reader and are looking for a solution.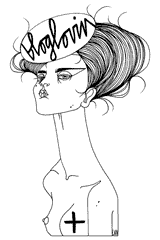 Time for my shameless plug, follow me while you're there. My page can be found here. I'd hate for you to miss an update after Google shuts the reader down!